I remember clearly receiving the email from Lauren asking if I did 'Cake Smash Photoshoots' … for adults.
Pardon? Adults?
To be honest I had only ever seen them done for babies but I was intrigued and looked into it a little further to find that it was a fairly new and fabulous thing to do to celebrate an adult milestone birthday in the US in particular. So a 'cake smash' session is where you get to eat your birthday cake with your hands, make a mess, have crazy fun and basically act like no-one is watching – it's like you've stepped back in time to when you were little again.
Well we chatted on the phone, brainstormed some ideas and set up a Pintrest board where we could bounce ideas off each other – it was so much fun!
On the day of the session, Lauren arrived with a car full of goodies and her family – it was like having a team of personal stylists with me and we laughed and laughed while I took the photos.
All of the beautiful props were either hand made or soured by Lauren who is incredibly creative and talented. Enjoy this selection of some of my favourite photos.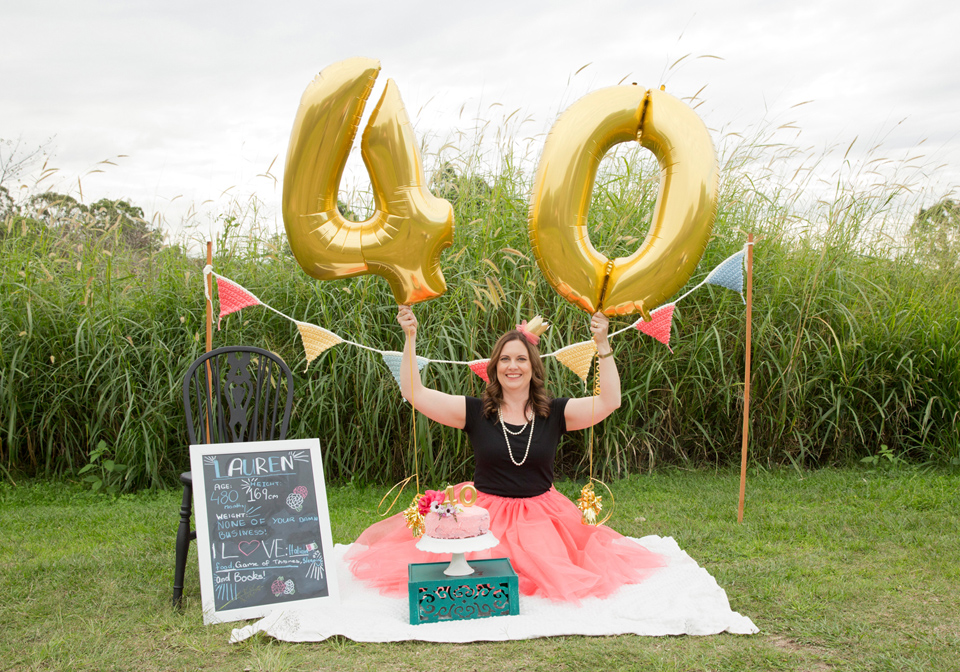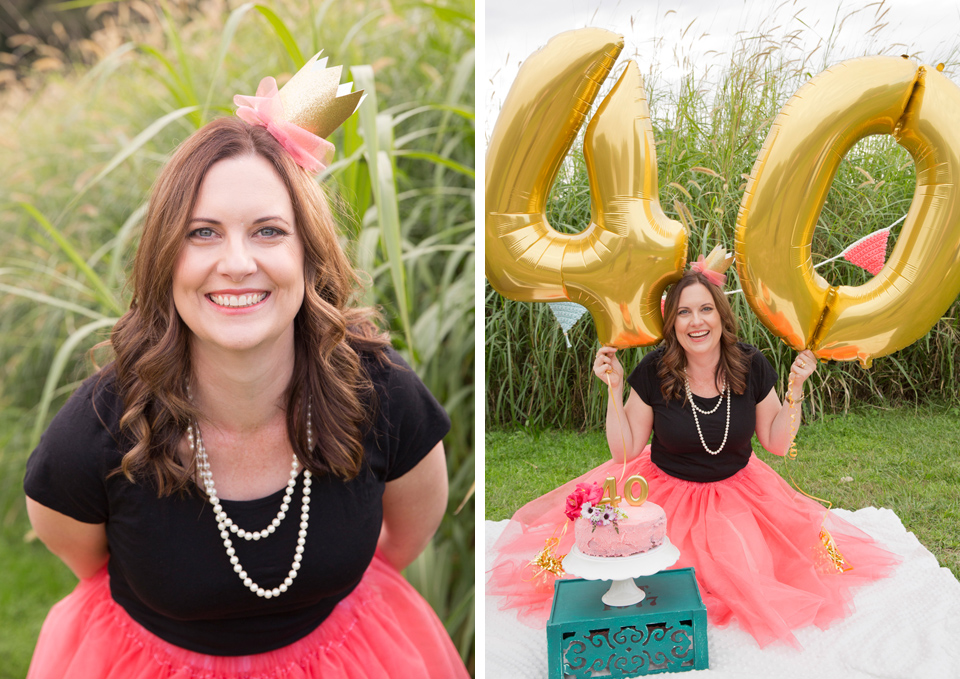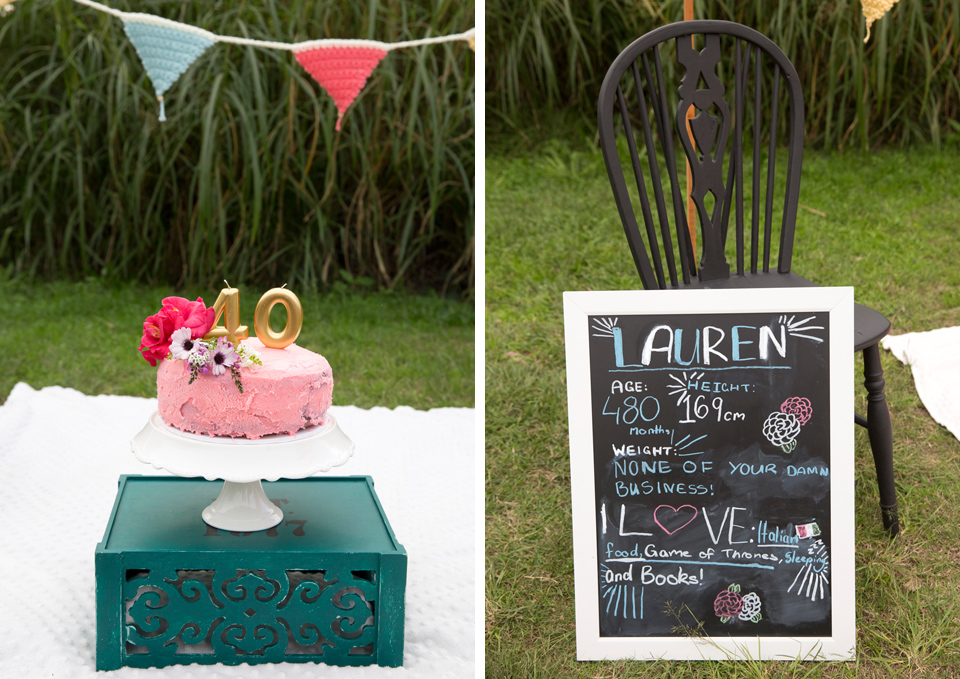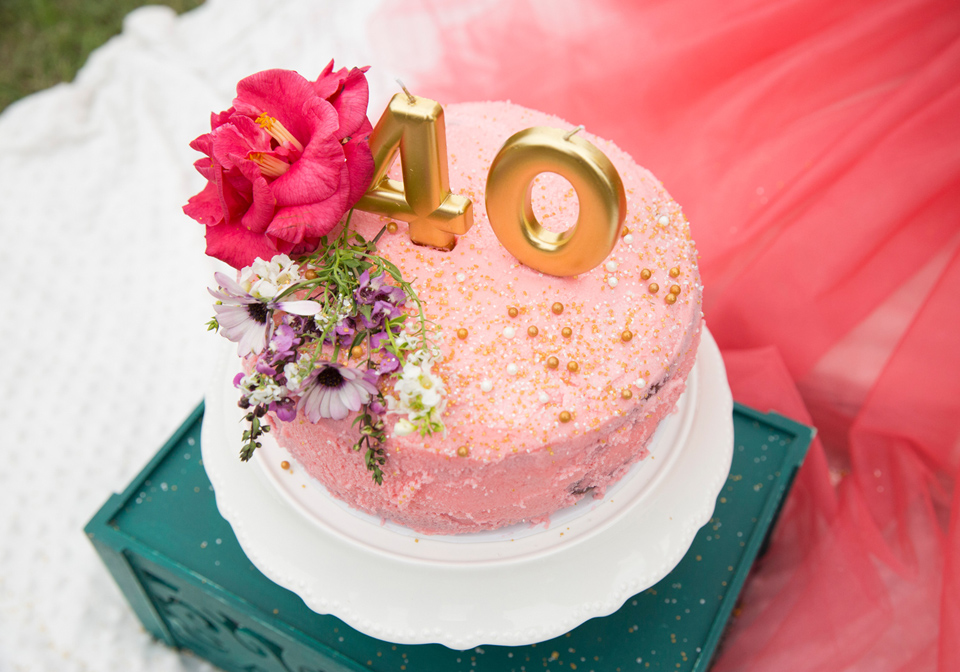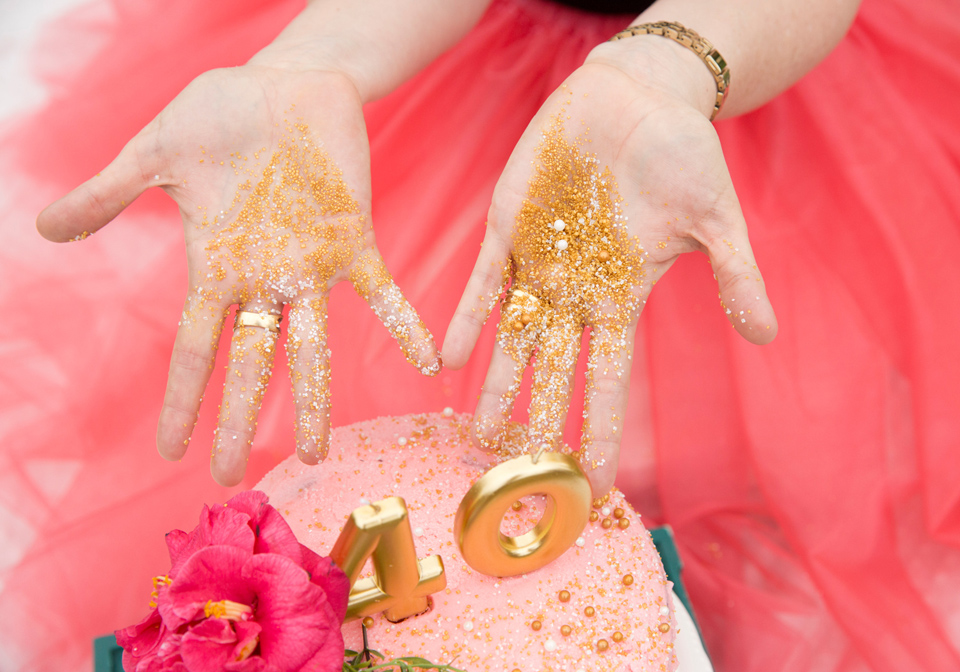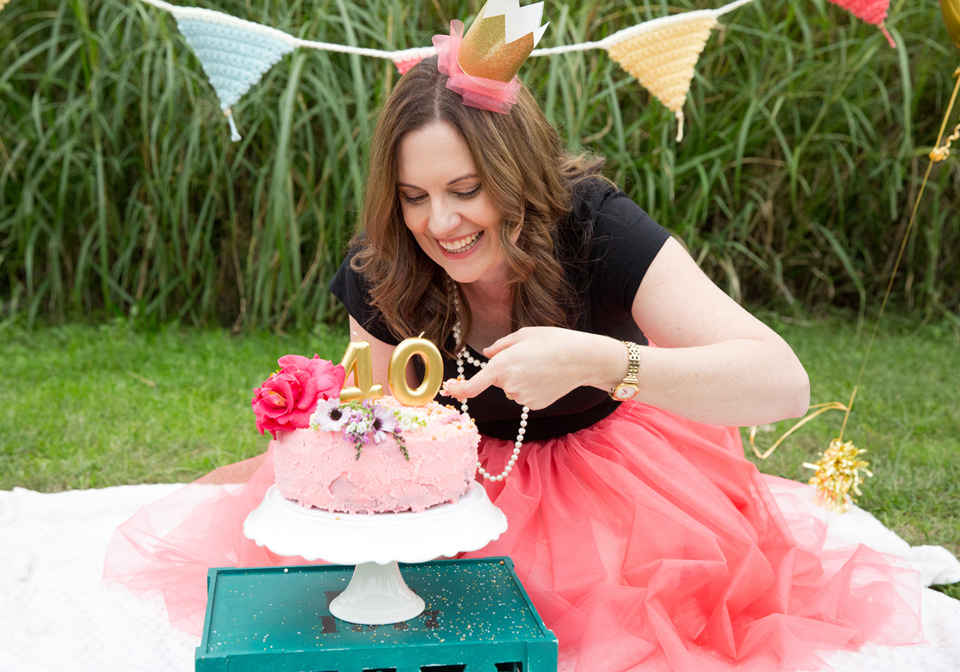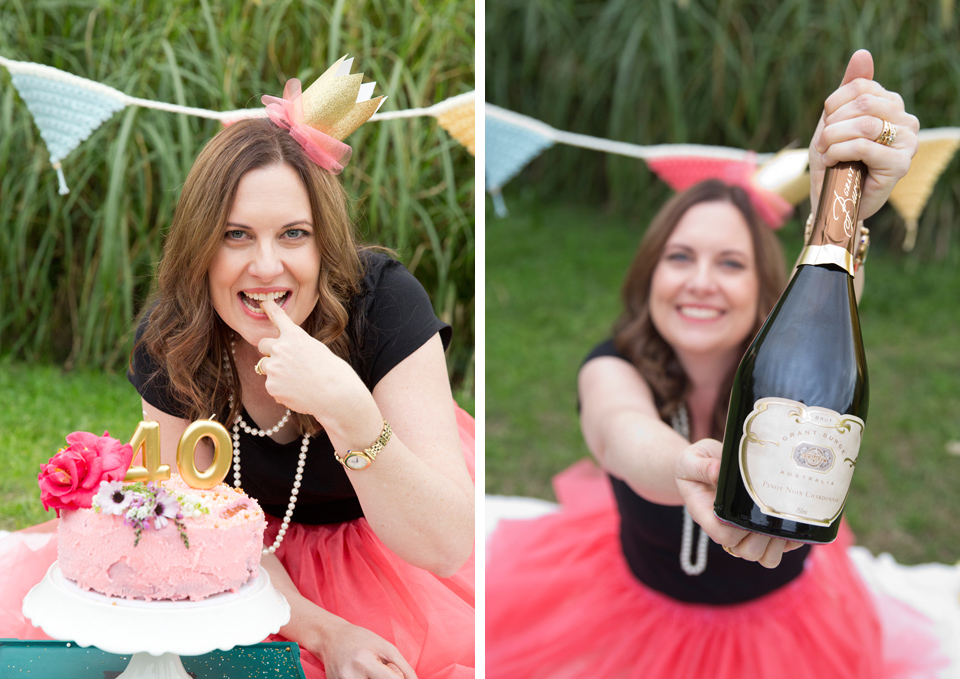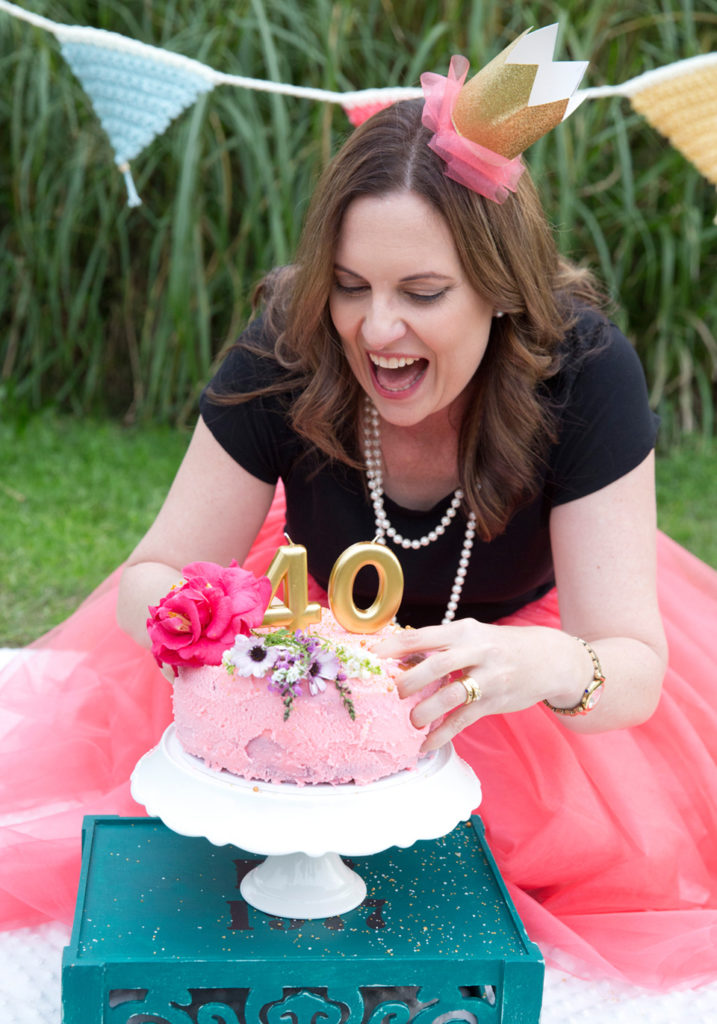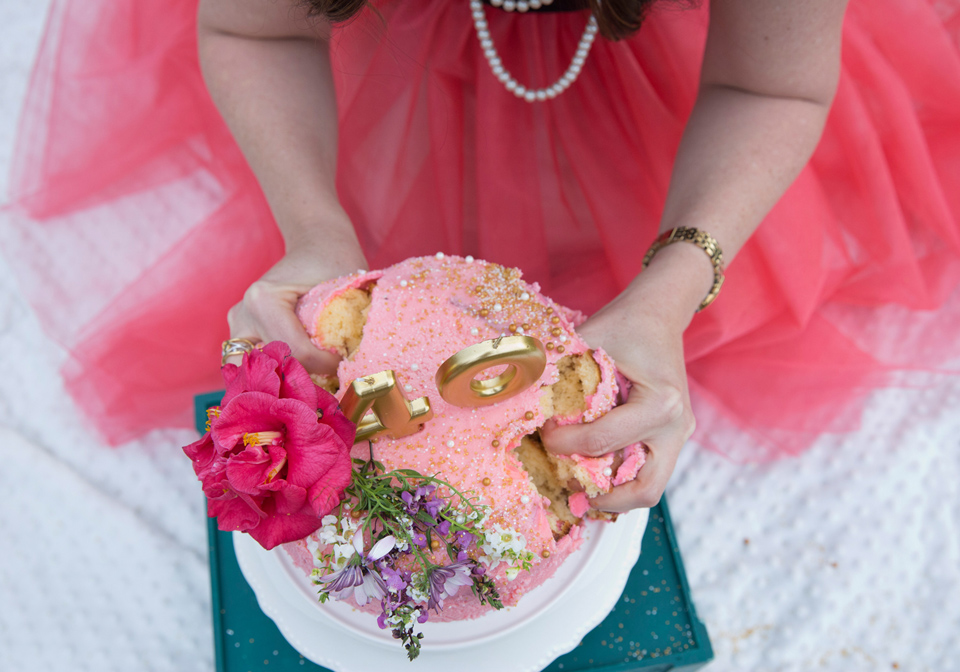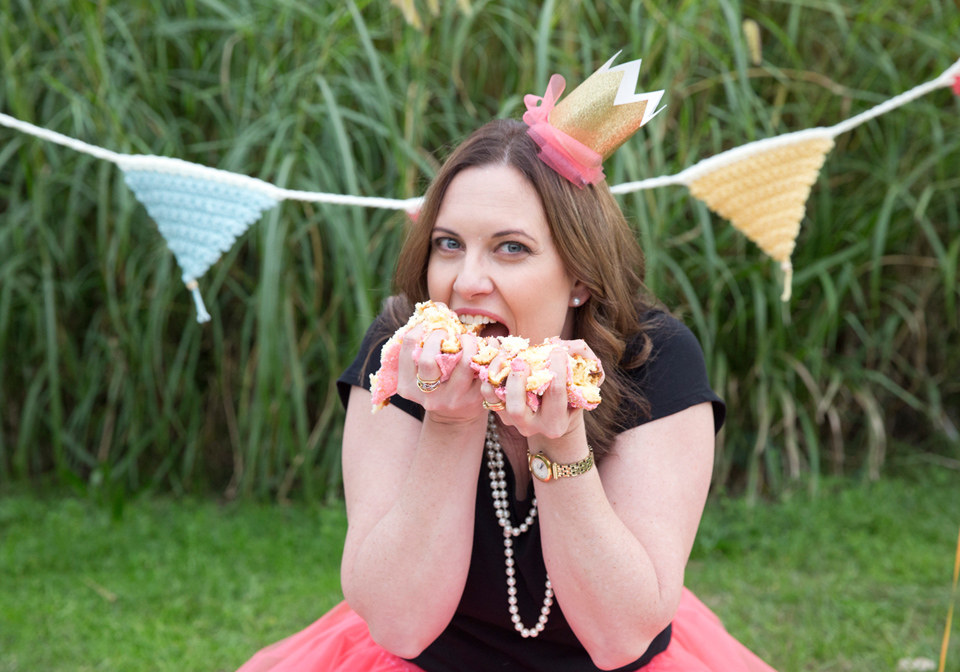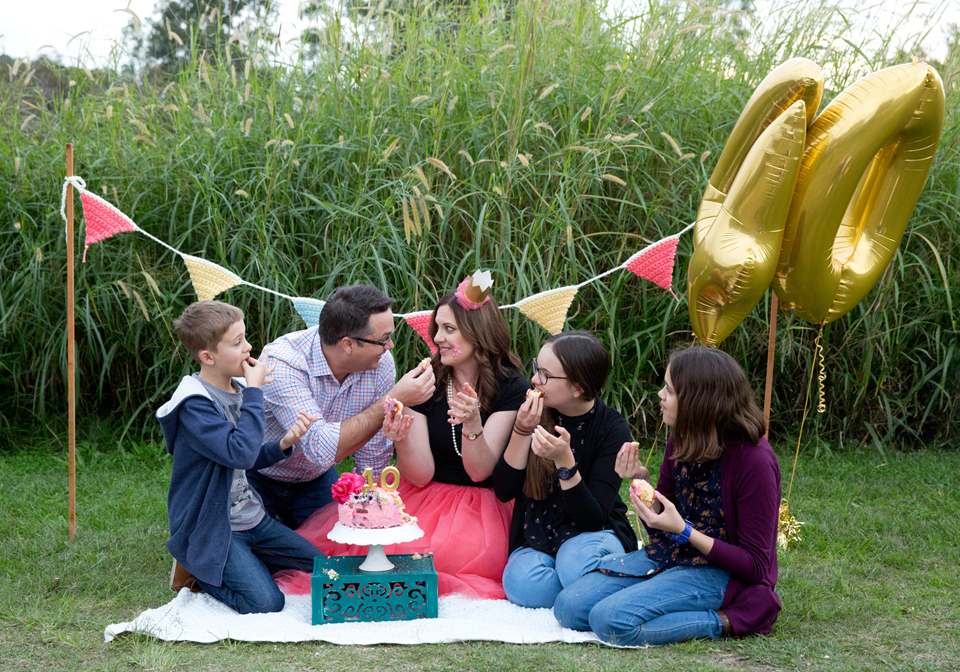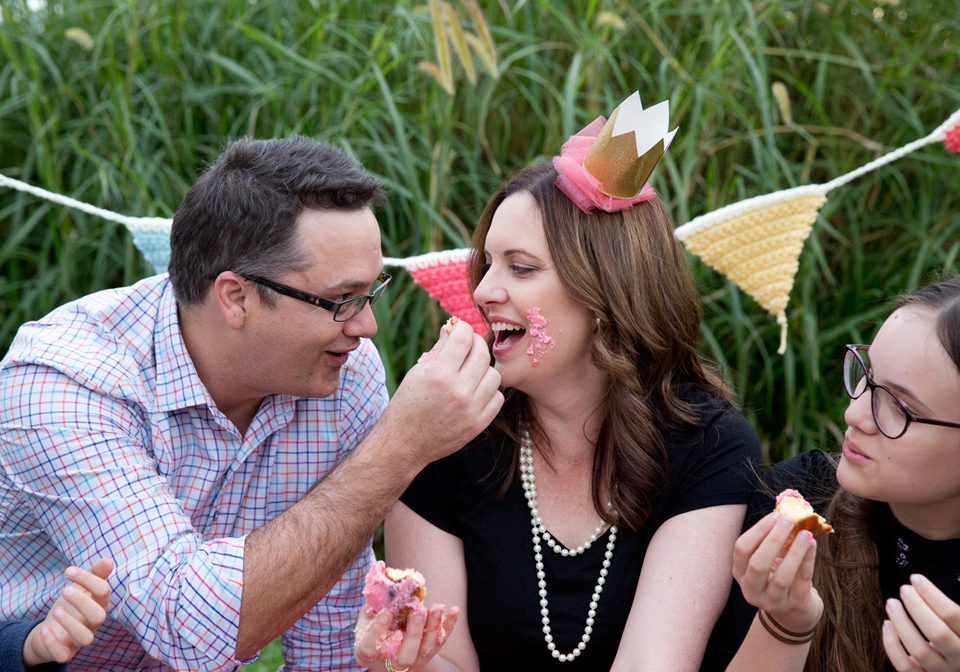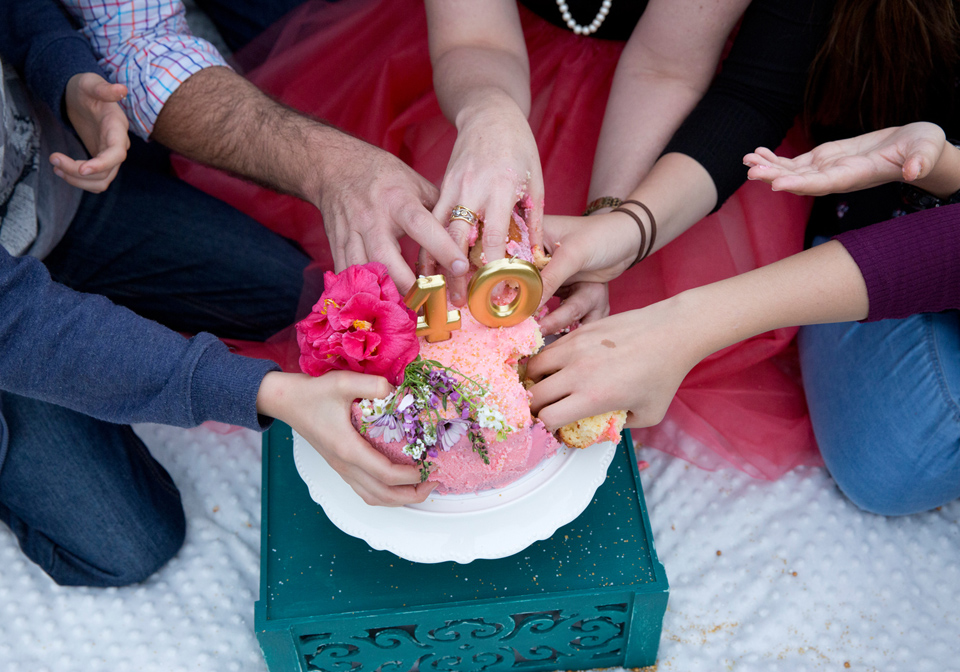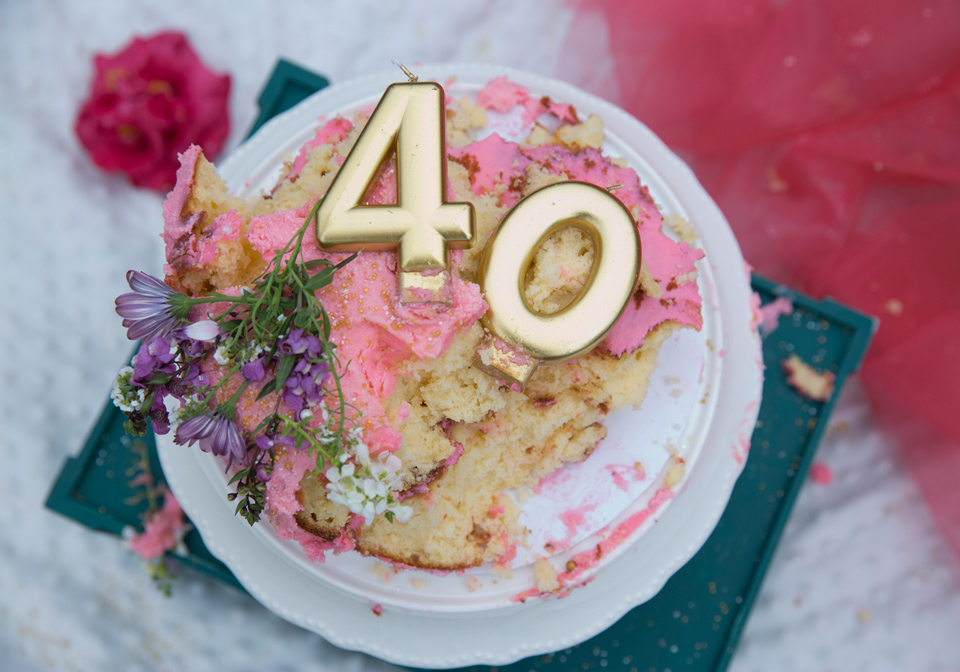 "Leanne was fun and easy to work with and her photography skills were excellent. I chose her because of her relaxed, candid style of photography. I would recommend her to families or anyone wanting to have photos of a special occasion or milestone." – Lauren